Get a website tailored to match your business.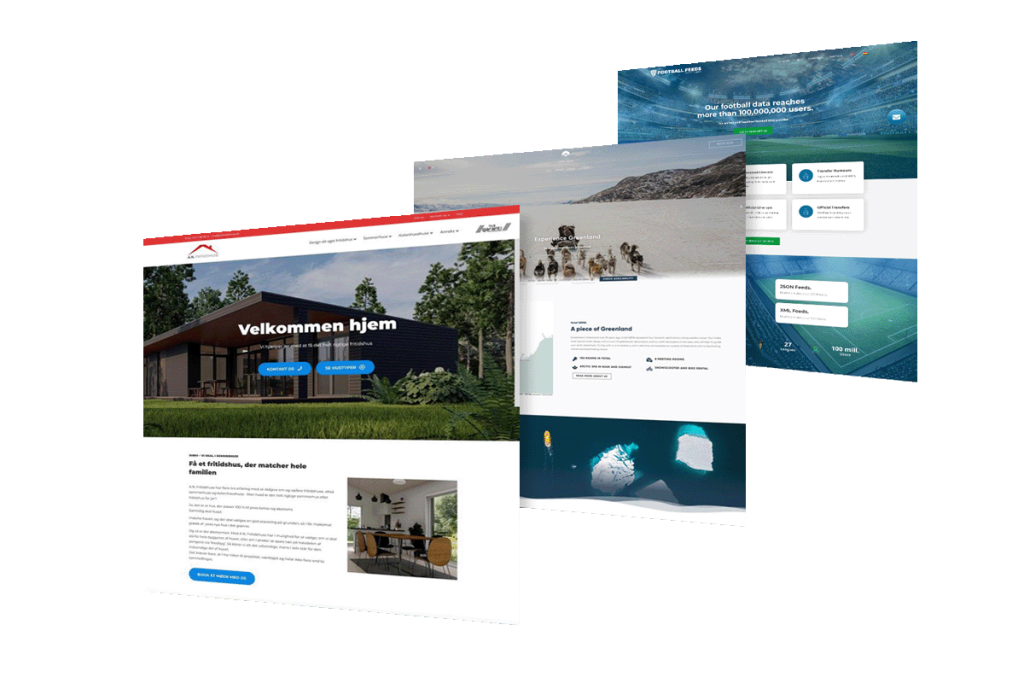 A professional website is a good investment for your business
I believe that a good website should be more than just a beautiful design. It must also be user-friendly, easy to navigate and fast to load. I'm an expert in creating websites that do just that, and I use only the latest technologies and trends to ensure your website is at the forefront of the latest in web design.
I am wholeheartedly in favor of our collaboration
Are you tired of web agencies and sellers who promise more than they can deliver? You are not the only one. When you choose me as your WordPress web designer, you'll never have to deal with half-hearted collaboration again.
How much does a WordPress website cost and how does the process take place?
As I mainly make customized websites, unfortunately I cannot give you a 100% fixed price for your project until I know your wishes. The price depends on i.a. the project's requirements and wishes for functions and challenges as well as the size of the website project.
My basic website solution includes a fully designed front page with a contact form. The price starts from DKK 5,995 excl. VAT. Do you want more pages or other advanced functions, such as multilingual layer or blog with search filter, the price will be different.
Once we have identified your needs and I have got a good feel for the project, I will come up with a final price for your new website.